For over 80 years Bevilles have been offering beautiful jewellery, watches and diamonds to a delighted Australian clientele. Bevilles first opened its doors in iconic Bourke Street in Melbourne in 1934 and has gone on to become a much-loved brand with over 24 stores nationally.
Bevilles' Digital Marketing Manager, Rachael Eade says,
"Like most bricks and mortar stores we know that many customers are looking at our website before going in-store to purchase – certainly for a high priced diamond or engagement ring. So I think a lot of people are clicking on that Find In Store solution so they can know that stock is available at their local store before they visit. And we do know that a lot of people click on it already so it's just giving them an option."
She adds that,
"They can either buy online or they can go to the nearest store. We're not really trying to preference either one we're just equally happy if they buy!"
Acid Green, a multi-award winning digital commerce agency, chose stockinstore to provide Bevilles with an exceptional Find In Store solution and unparalleled insights into customer behaviour and demand on products. stockinstore is thrilled to have been recommended by Acid Green; a company whose unwavering approach to digital excellence mirrors their own, as well as Bevilles (stockinstore's first jewellery retailer client).
Helping bridge the gap between online and in-store
Eade believes that stockinstore's Find In Store functionality is helping bridge the gap between online and in-store. "That's a goal of ours – to get people to go into store when looking at the website – so it's definitely fulfilling that service." Their new Shopify website utilises several apps to provide an exemplary user experience and Eade comments that stockinstore's implementation process is comparatively "really easy" and the ongoing management of the Find In Store functionality "seamless."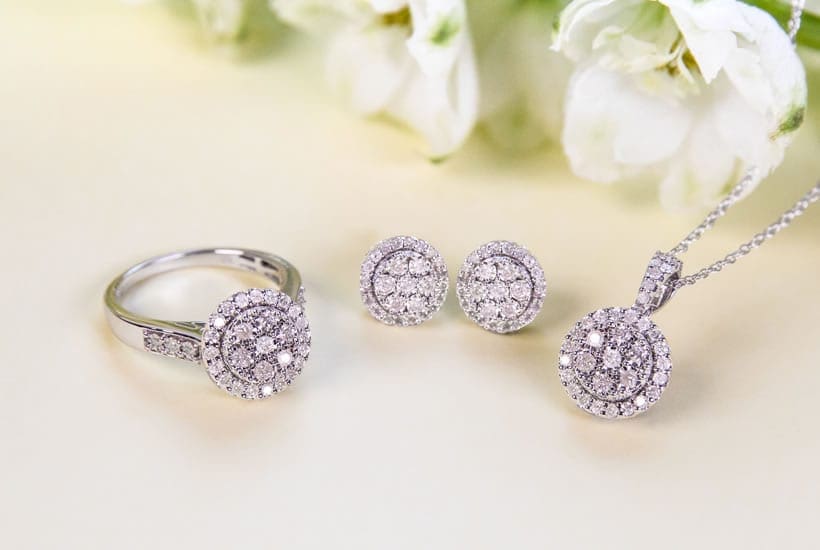 Why Bevilles chose stockinstore
For the Bevilles customer, the Find In Store solution is ideal. The highly experienced Digital Marketing Manager says, "I think that people will be using that functionality to look up any products but we're assuming that a big benefit of it is, if you're in the engagement ring market, you're obviously going to want to go into store and try on different styles and see the diamonds in real life." The new functionality makes it easy for customers to quickly find the nearest store showing stock of the desired product, to view their opening hours and to contact them directly before visiting them in-store.
stockinstore's Find In Store solution also offers an innovative reporting suite providing personnel across the Company analytics on Missed Opportunities, Demand on Products, Lost Sales and more. And with the functionality used over 2,500 times for product searches in the first month the Find In Solution is clearly getting people into stores and providing an opportunity to show the kind of 'knock your socks off service' that Bevilles prides itself on.
Bevilles philosophy reflects its commitment to their customers' experience, both online and in-store. 'Make people feel fabulous, connect with them and their special moments and inspire confidence.'
stockinstore's Find In Store solution simplifies the online research process while driving traffic into stores, perfectly complementing the brand's values while enhancing their customer's experience, whichever way they choose to shop.
Find out more about Bevilles here: www.bevilles.com.au
About stockinstore
stockinstore is transforming how retailers use their stores. Developed for retailers, franchises, wholesalers and manufacturers; stockinstore creates an exceptional shopping experience for customers while providing highly valuable insights into customer demand for products across store networks. The award winning technology has continued to bridge the gap between online and in-store through a myriad of 'Find In Store', 'Click and Collect / BOPIS' & 'My Nearest Store eDM Widget' software solutions, and most recently their innovative 'Google Local Inventory Advertising (GLIA) Integration' solution.
Join a growing list of businesses choosing stockinstore including: Scanlan Theodore, YETI, 2XU, T2, Adairs, Sheike, Triumph, Sportsgirl, Aquila, Kidstuff, Kookai, Alice McCALL, 99 Bikes, Intersport, Nique, Billini, Toyworld and Tentworld.
Find out more at www.stockinstore.com
Media contact
Rebecka Finn, [email protected]