We're so pumped to share the news of a successful launch of our Click & Collect solution for Nutrition Warehouse. Implemented on the retailers Shopify Plus / Shopify website, the integration went smoothly. We are proud to be their long-term omnichannel solution partner. 
About Nutrition Warehouse
Nutrition Warehouse is Australia's leading Sports, Bodybuilding and General Health Supplement retailer. Not to mention that the retailer is operating online and across 100+ stores nationwide and are growing rapidly. The company was founded by Grant Mayo in 2008 and continues to accelerate with the most diverse, agile and enthusiastic talent.
Interested in our retail solutions but reading isn't going to get you the gains?
With only an initial 3 week pilot of 8 stores, all Nutrition Warehouse stores were enabled with Click & Collect with the "Flick of a Switch" just in time for their big birthday sale. Ultimately, the feedback from customers, store staff and head office has been overwhelmingly positive.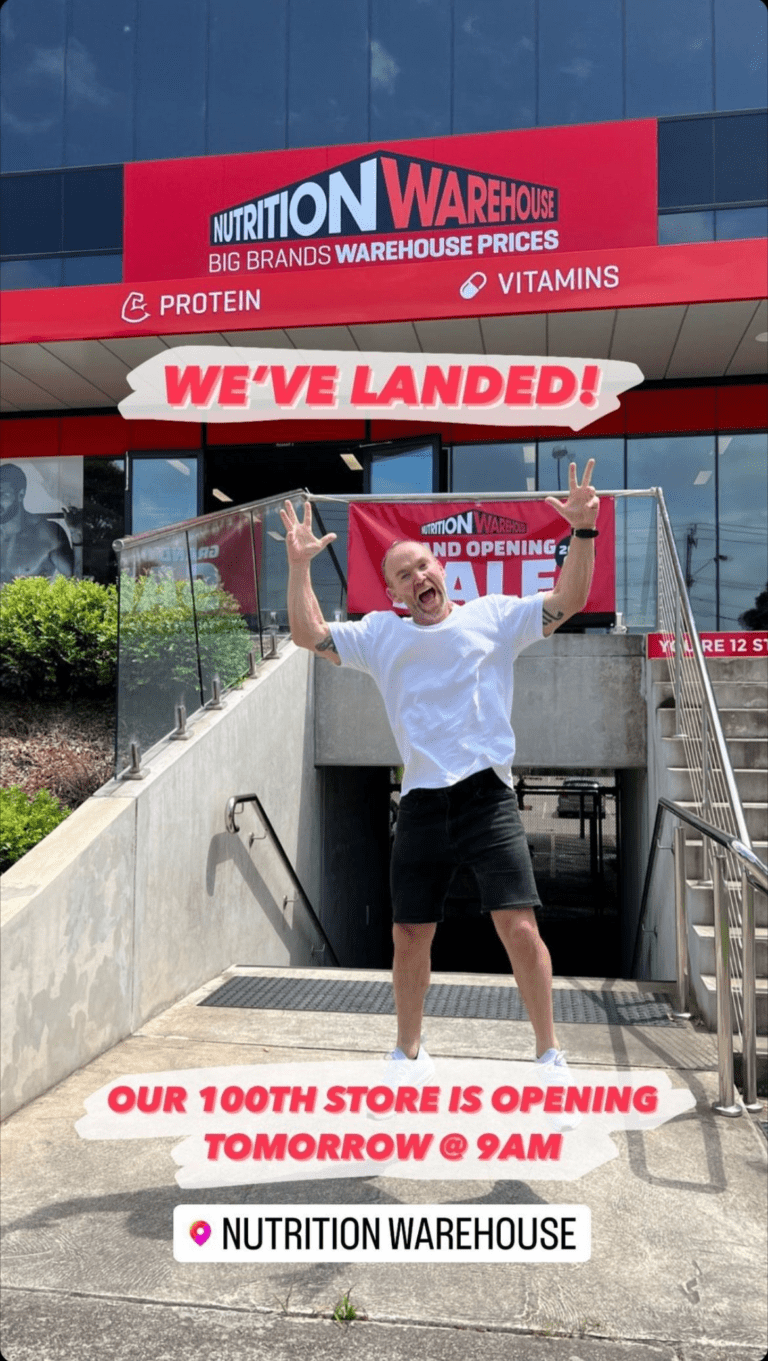 Problem
A quick glance at Nutrition Warehouse's active social media presence, it's clear the brand is proud of their in-store achievements. Subsequentially making a huge progress in the fitness and sports retail industry.
stockinstore's ability to provide their tailored Click & Collect solution to connect their online and physical stores has created added value for both Nutrition Warehouse HO and their customers simultaneously.
Customers today expect a smooth omnichannel experience, round-the-clock customer support, and tailored communications.
Solution
Alleviating difficulties in the shopping experience and providing information about inventory availability are goals that Nutrition Warehouse knew they needed to achieve. 
Overall, omnichannel marketing has the advantage of giving customers a consistent brand experience.
Not to mention, this is made clear in their in-store customer service and across their social media. It was a no brainer for them to adopt the same logic to their retail solution technology. 
Integrating their eCommerce platform with their physical stores have since allowed the retailer with the tools to maximising their stock availability. 
We're thrilled to be Nutrition Warehouse's omnichannel solution partner, integrating their physical locations with online stores for customers with:
✅ Find In Store
✅ Click & Collect / BOPIS
✅ Store Locator
Thanks to Grant Mayo, Tony Shaw, Robert Darby, and the Nutrition Warehouse team. It's an absolute pleasure working with you.