stockinstore are thrilled to welcome Ampd Brothers as our newest client! As their retail solution provider, we're excited to launch our Where to Buy solution. Now allowing customers to easily find retail stores near them that carry Ampd Brothers' electric transportation products.
Get to know the electrifying Ampd Brothers
Based in the Gold Coast, Ampd Brothers are committed to developing cutting-edge products with the latest technology at the highest level of quality. We're so excited to help transform their omnichannel approach with our Where to Buy solution.
Powering up sales with our Where to Buy solution
Our Where to Buy solution is a game-changer for wholesalers and manufacturers like Ampd Brothers. Without doubt helping to increase brand awareness, grow revenue, and maximize sales with existing stockists. Displaying the closest 25+ retailers that have the desired products to shoppers, along with identifying retailers that don't carry the searched-for items. Ultimately, reducing customer frustration and service inquiries.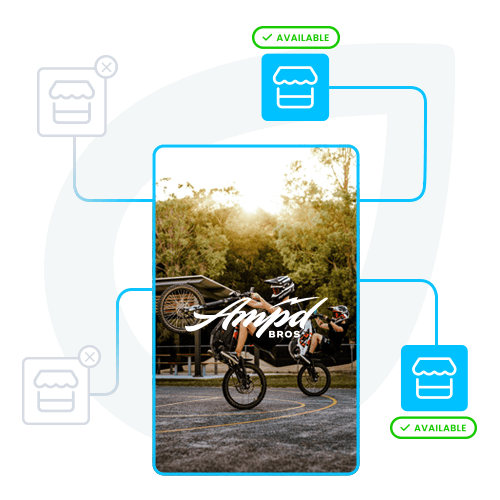 We know that in the world of electric transportation, convenience and accessibility are key. With our Where to Buy solution, Ampd Brothers can make their products even more accessible to customers across Australia. Undoubtedly providing their customers with the ease and convenience of finding the nearest retail location that stocks their products. All while seamlessly integrating with Shopify as their chosen eCommerce platform.
We're thrilled to work with such a fantastic team at Ampd Brothers with a special mention to Paul Sullivan and Corey Keats. It has been a pleasure working with you. 
Stay tuned for more updates from us and Ampd Brothers as we continue to innovate and make shopping even more enjoyable for everyone!
At stockinstore, we love chatting about all things retail. Our omnichannel solutions, including Click and Collect, Ship from Store, Find in Store, and Google Local Inventory Ads, help retailers provide the best possible customer experience.