LSKD are the new kids on the block as they join stockinstore's growing list retail solution partners. Launching our 
Find in Store
 and
Store Locator
on their website with Shopify Plus and on their app hosted by Tapcart.
Inspired from a high school nickname (Loose Kids) and born from a passion for action sports, LSKD is an Australian-owned lifestyle brand. They pride themselves on producing high-quality sportswear and streetwear products and accessories.
Who are these 'Loose Kids' on the block?
LSKD
is an Australian-owned and operated brand launched in 2007. Their loyal community has ultimately contributed to their success. In their recent years, they are now in the process of doubling their now global store network.
The Power of a Find in Store Integration
The store network is rapidly expanding with a total of five stores already operating in Australia and a newly established store in San Diego, USA. Furthermore, there are plans underway to launch the seventh store in MacArthur Square, Sydney in the near future. This remarkable growth highlights the company's increasing presence both domestically and internationally.

As LSKD continues to grow, they understand the importance of providing their customers with a seamless shopping experience. This is where stockinstore comes in.

As their omni channel retail solution partner, we have integrated our Find in Store and Store Locator solutions on their Shopify Plus website and Tapcart App.
By integrating our Find in Store and Store Locator solutions, LSKD is taking their customer experience to the next level. With just a few taps, customers can now locate their desired products at nearby physical stores. Allowing customers to seamlessly transition from browsing online to purchasing in-store, making the shopping experience more convenient and efficient.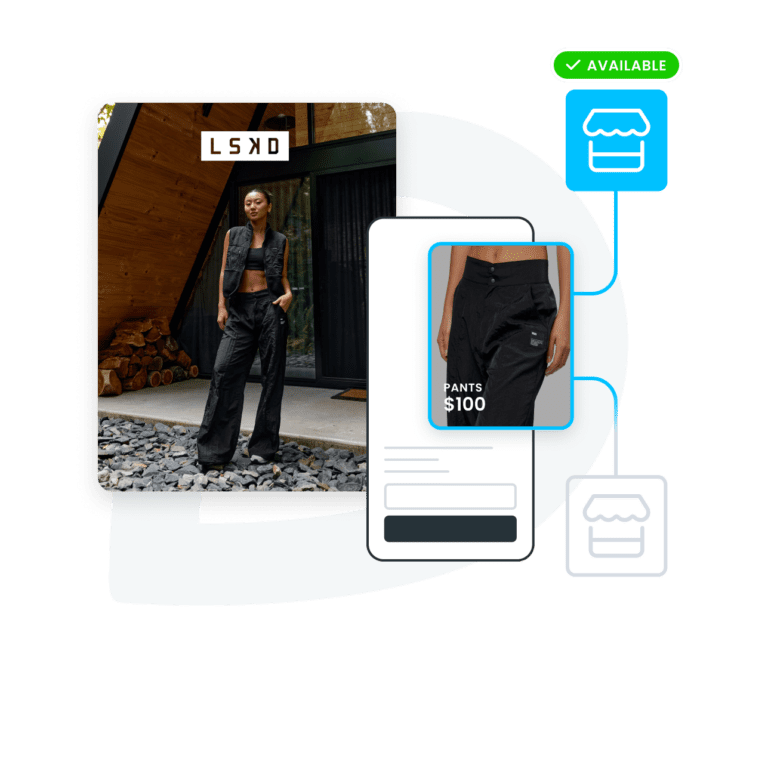 Want to raise the bar in exceeding your customer's shopping experience?
Deliver a better customer experience and streamline your business processes with our omni channel solutions.
Unlocking the Power of Discoverability
In today's digital age, it's all about being easily found online. Seamlessly integrated into their website, our Store Locator app not only helps customers find LSKD's stores but also propels their online visibility.
Each of their 6 store locations gets its own dedicated page with a custom URL, specifically tailored to enhance search engine rankings. By strategically incorporating location-specific keywords and engaging content, stockinstore's Store Locator solution ensures that LSKD's pages have the best chance of ranking higher in relevant searches.
How stockinstore is Revolutionizing the Omni Channel Experience
stockinstore's Find in Store solution is a game-changer for omni-channel retailers like LSKD. By providing customers with real-time product availability, retailers can increase foot traffic to their physical stores while improving online sales. This technology also helps retailers avoid the dreaded 'out-of-stock' scenario, which can result in lost sales and dissatisfied customers.
Our Find in Store integration is customisable, easy to use, and works with any eCommerce platform and ERP/POS system. With the ability to integrate seamlessly with existing systems, your Find in Store solution can be up and running in no time.
There's a better way to do it
...and it's with our omni channel retail solutions