The stockinstore family just got even more adorable as we partner with Snuggle Hunny to roll out their Find in Store for Wholesalers and Store Locator solutions.
In the world of baby products, this humble Australian brand has been a shining star, delighting parents and their little ones with beautiful, organic baby wraps, outfits, and snuggly accessories. Snuggle Hunny has become a household name for birth announcements and all things cozy for babies.
From baby steps to big business
Snuggle Hunny's journey from a humble garage-based operation to a thriving business with 560K+ Instagram followers and over 550 stockist globally is nothing short of remarkable.
Owners Julie Mathers and Tom Abraham, have taken Snuggle Hunny to the next level, working directly with local artists to create unique and beautiful Australiana designs using ethical and sustainable materials.
One key to Snuggle Hunny's success is their unwavering commitment to delivering top-quality products. Their line of organic baby wraps and accessories have earned them a dedicated following of parents who want only the best for their little bundles of joy. However, running a business that's both successful and socially responsible requires innovative solutions, and that's where stockinstore comes into play.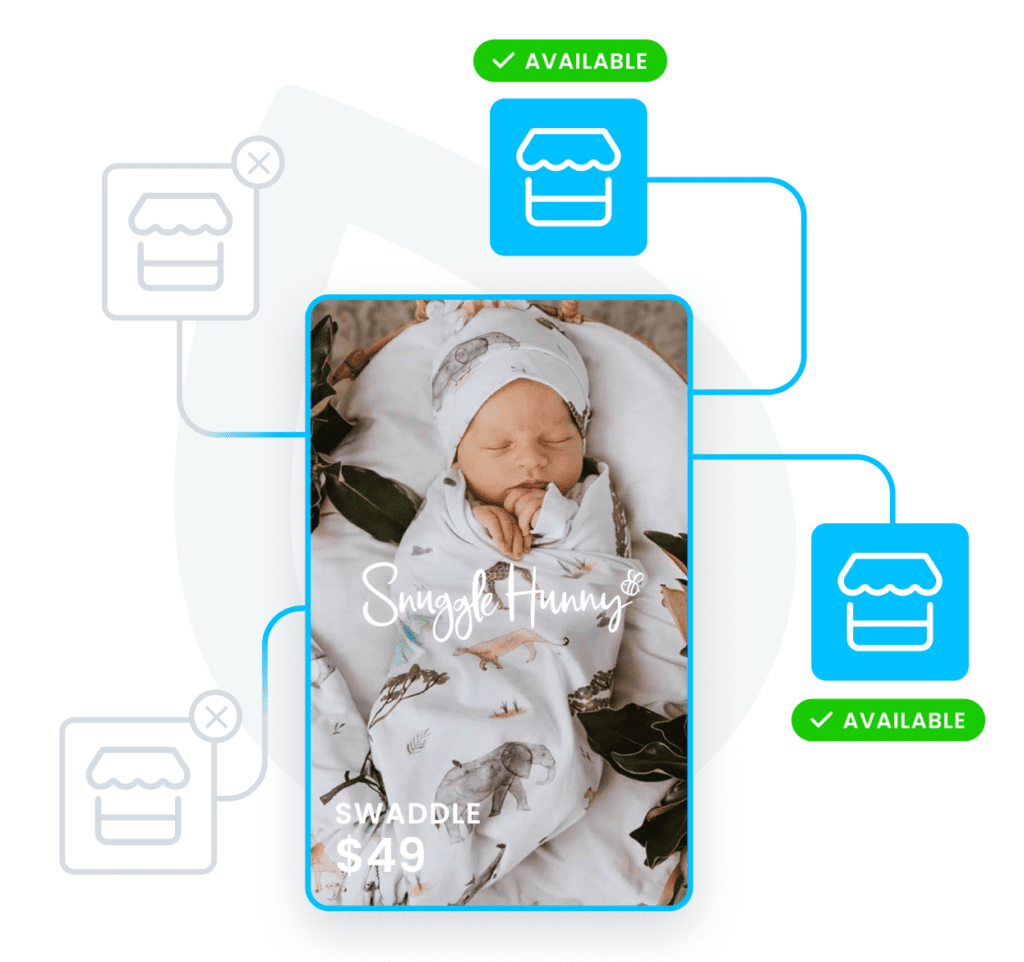 Looking for a Find in Store solution?
Whether you're a retailer, franchise or wholesaler, stockinstore's got you covered.
The stockinstore touch: Crafting convenience for cuddles
Our Find in Store for Wholesalers and Store Locator solution are set to make the shopping experience even more convenient for Snuggle Hunny's customers. The business can ensure that shoppers easily find their products available at a nearby stockist, meeting the needs of parents who prefer to see and touch products before purchasing.
Not only will our Find in Store and Store Locator solutions support their valued network of resellers, but also substantially reduce customer service inquiries relating to stock availability. This combination leads to an enhanced online shopping experience and conversion rates, making Snuggle Hunny even more accessible to their loyal customer base.
Let's talk omnichannel solutions
Join our growing list of leading brands powering our award-winning solution suite.