stockinstore offered the seamless UX that SHEIKE had long been searching for in a 'Find In Store' solution.
"From a functionality and customer point of view, it's really faultless. It's excellent," says Head of Online manager, Natasha Steenkamp. SHEIKE is gaining valuable insights from stockinstore's powerful reporting suite which works in conjunction with the new website functionality. It's helping the company with significant business decisions going forward, with fresh data delivered by the reporting suite offering insights across their entire store network including a wealth of data on Lost Sales Opportunities, and much more.
The Australian fashion label saved time and money in on-boarding stockinstore's award-winning in-store retail solution, in a move described as a "no-brainer" by Steenkamp.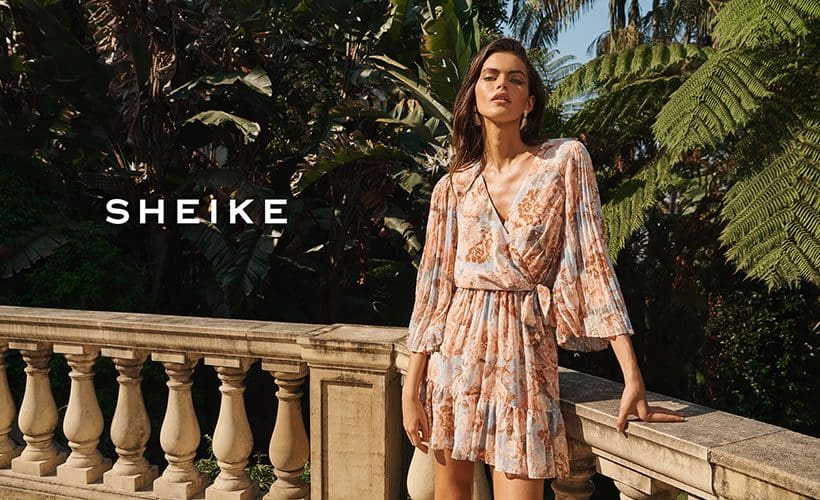 Reducing Customer Service Enquiries
"From a Customer Service point of view, it has reduced our ticket volumes and the time our Customer Care Agents would have spent manually looking (the product) up," notes the experienced Head of Online at SHEIKE. "There's a huge cost-saving there."
Enquiries on stock availability were the number one reason for calls to the company's Customer Care Team before the new functionality from stockinstore was on-boarded. Overnight these enquiries all but vanished while calls direct-to-store spiked. In the week prior to this interview, SHEIKE recorded 90% of calls to stores were for stock that was actually available – a real boon for the company who earmarked the project on the back of soaring stock enquiries (and the rate would be even higher without the buffer used to manage returns and floor stock held in dressing rooms).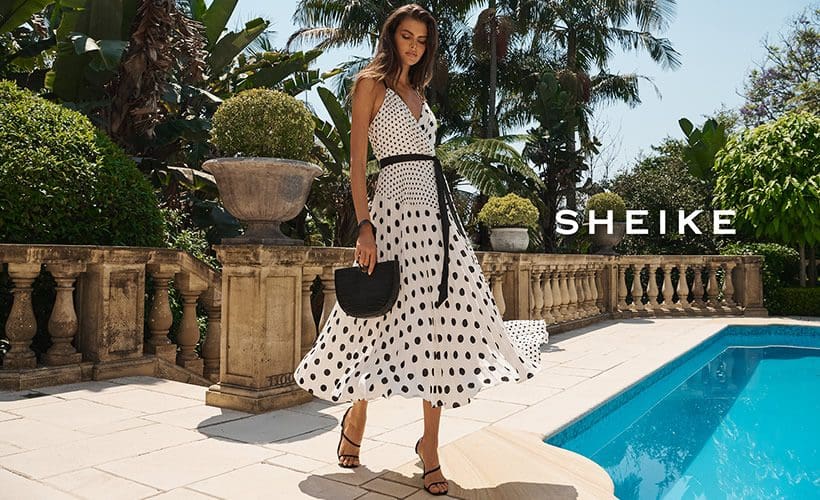 Understanding what customers really want
stockinstore and the fabulous team at SHEIKE are excited to see what the future holds for the brand. The UX has been vastly improved while the insights gained from the reporting suite offer a greater understanding of what their customers really want. "It's definitely opening up our eyes to opportunities, where we didn't before have measurable data on it," says Steenkamp. "I don't understand why everyone doesn't have it!"
Find out more about SHEIKE here: www.sheike.com.au
About stockinstore
stockinstore is transforming how retailers use their stores. Developed for retailers, franchises, wholesalers and manufacturers; stockinstore creates an exceptional shopping experience for customers while providing highly valuable insights into customer demand for products across store networks. The award winning technology has continued to bridge the gap between online and in-store through a myriad of 'Find In Store', 'Click and Collect / BOPIS' & 'My Nearest Store eDM Widget' software solutions, and most recently their innovative 'Google Local Inventory Advertising (GLIA) Integration' solution.
Join a growing list of businesses choosing stockinstore including: Scanlan Theodore, YETI, 2XU, T2, Adairs, Sheike, Triumph, Sportsgirl, Aquila, Kidstuff, Kookai, Alice McCALL, 99 Bikes, Intersport, Nique, Billini, Toyworld and Tentworld.
Find out more about stockinstore at https://www.stockinstore.com
Media contact
Rebecka Finn, [email protected]