We're excited to have this article featured in the latest Australian Retailers Association issue this month! Read on…
Retailers who access and use vital in-depth customer demand insights can stay ahead of the retail curve
Innovative retailers are now using technology to create a seamless omnichannel experience to bridge the gap between online and in-store.
Thriving retailers are selecting smart technologies to benefit their customers and provide data insights to help make better business decisions. The right technology can benefit everyone in the business, from those making strategic decisions (like the CEO) to operational roles, including Ecommerce Managers, Marketing Managers, Merchandise Planners, Allocation Analysts, and Customer Service teams.
So what technology systems or services are you currently using to understand customer demand across your entire store network and better facilitate the unison of your bricks-and-clicks?
Going beyond simple data collection benefits the whole team
An array of SaaS solutions for retailers are now available, saving hours of development time and ongoing costs associated with the necessary upkeep of in-house built systems. For retailers, the challenge is choosing the right SaaS provider who'll go above and beyond to service your business.
With stockinstore, retailers tap into customer demand data that are readily available in our reporting suite. And that data is 'retail' gold. Why? Because in today's highly competitive and tough retail landscape, access to these kinds of insights allows retailers to sharpen their game and stand out from the crowd.
The good news is that your customers' clicks, calls, and taps are already telling you exactly what they want, and where they want to shop. The key is how you capture and, more importantly, utilise that data.
And that's where stockinstore is ready and rearing to go with you.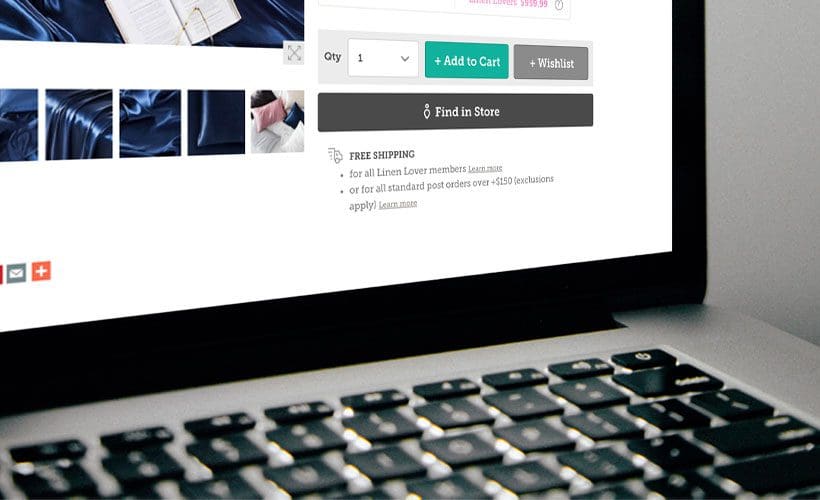 Customers talk, and so does the data
By knowing your customer product demand by location, you can ensure stock is where it needs to be and when. You'll also have access to our lost sales in-store report so you can understand and equally begin to predict your customers wants and needs. You'll have access to reports on inventory and merchandise planning based on real-time customer demand, which can reduce over-stocks and maximise your seasonal selling opportunities. And if you're keen to report on the effectiveness of your marketing campaign in-store, we've thought of that too!
Convenience is key
The ability to generate these kinds of reports at the click of a button ultimately means less guesswork and better decision-making across the business. Oh, and did we mention how much time that'll free up for your team? With more real-time reports available, you'll also realise that every touchpoint is an opportunity to delight and strengthen your customer relationships. With access to this vastly untapped resource of insights, retailers can stay ahead of their competitors and ensure a vital return in custom for their bricks-and-clicks.
A solution for the future
As we enter the new decade, brands that do not invest in retail technology solutions to improve their online and in-store experiences for customers are at risk of being left behind.
With customer expectations continually evolving and competitors always hot on your heels,if you: innovate and deep-dive into customer demand data, it'll be sure to help your business thrive in todays climate.
About stockinstore
stockinstore is unifying eCommerce and physical stores. Developed for retailers, franchises, wholesalers and manufacturers; stockinstore creates an exceptional shopping experience for customers while providing highly valuable insights into customer demand for products across store networks. The award winning technology has continued to bridge the gap between online and in-store through a myriad of 'Find In Store', 'Click and Collect / BOPIS' & 'My Nearest Store eDM Widget' software solutions, and most recently their innovative 'Google Local Inventory Advertising (GLIA) Integration' solution.
Join a growing list of businesses choosing stockinstore including: Scanlan Theodore, YETI, 2XU, T2, Adairs, Sheike, Triumph, Sportsgirl, Aquila, Kidstuff, Kookai, Alice McCALL, 99 Bikes, Intersport, Nique, Billini, Toyworld and Tentworld.
Find out more about stockinstore at https://www.stockinstore.com
Media contact
Rebecka Finn, [email protected]